A 2-Day 'Hands-On' Social Media Experience: How to Build a 6-Figure Business via Facebook Without Paid Ads! (even if you're brand new!)
UPCOMING WORKSHOP DATES:
Austin, TX - January 17th - 19th

A 2-Day 'Social Media' Workshop to Get Fresh Prospects for Your Business Every Single Day... for the Rest of Your Life.
Finally leverage social media to get people reaching out to YOU asking about YOUR business via Facebook.
Exact execution steps to turn your FB profile into a customer acquisition & profit producing machine.
Our social media blueprint to get 12+ quality people watching your sales presentation every 24 hours.
You don't need the hottest, newest marketing strategy right now...
What You NEED is SIMPLE ACTION STEPS to GET QUALITY PEOPLE TO TALK TO NOW so you can MAKE MONEY TODAY in YOUR Business!
And that's why we created this exclusive 2-day intensive workshop.
This isn't another 'ra ra event' like you're probably used to...
We will be physically working ON your business, and you will be executing ACTION steps on your Facebook Profile to help you GENERATE LEADS, TALK TO PROSPECTS, AND GET CUSTOMERS & SIGN-UPS all through your Facebook profile... for FREE!
Get Your Daily Method of Operation
Create a clear social media DMO you can follow daily to build relationships with your dream audience on Facebook.
Get Your Social Media Roadmap
FB Messenger prospecting scripts to turn new FB connections into sign-ups, close the sale, and pick up the cash!
Get Your Step-By-Step Process
2-day intimate workshop with top earners to help you NEVER run out of prospects to talk to again... EVER.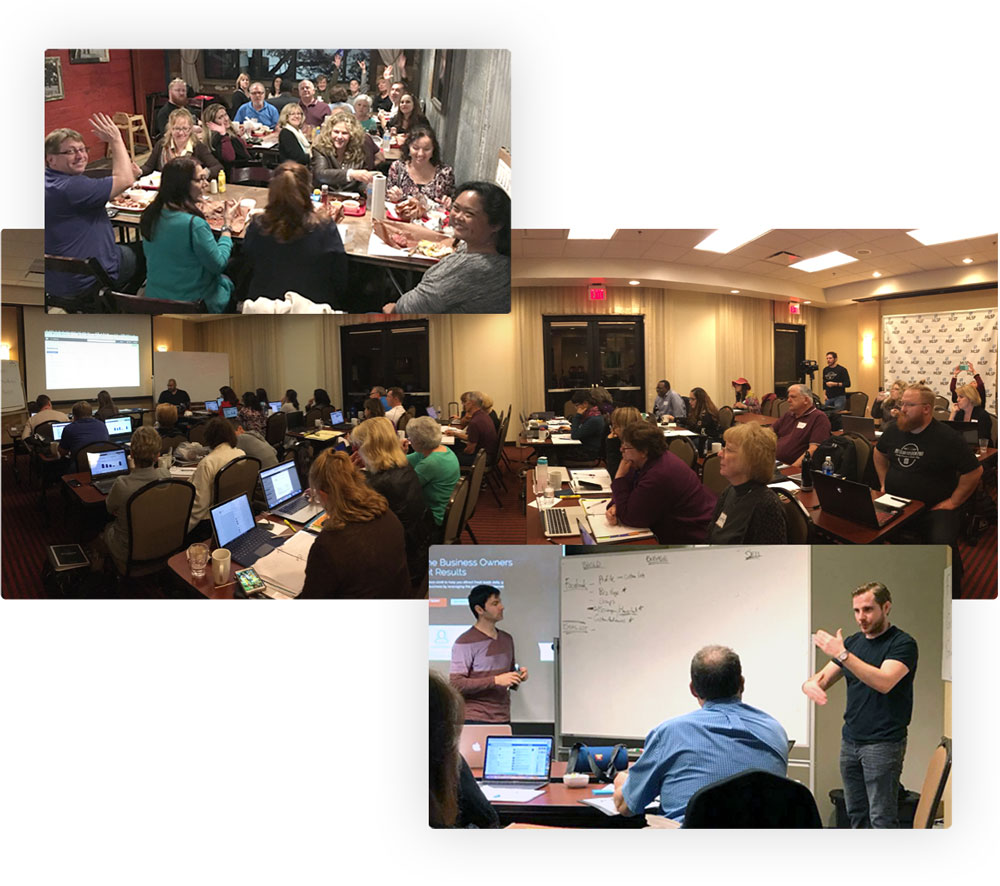 I'm literally just landing in Richmond, VA returning from the MLSP Level 1 Workshop waiting on my luggage... and I just got ANOTHER sale in my business! That's 2 sales in less than 10 hours on my way home from the Level 1 Workshop thanks to what I put in place over the weekend - this has changed the game for me!"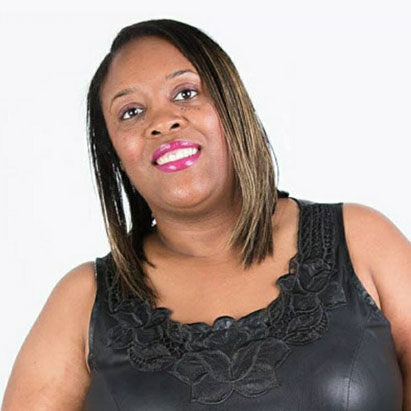 Leah McIntosh
Richmond, VA
URGENT MESSAGE FOR ALL HOME BUSINESS OWNERS
If you feel overwhelmed, struggling with technology, and have ran out of people to talk to about your business BREATHEEEEE... it's not your fault.
The world you are competing in is a Facebook-Dominated, Artificial Intelligence, Bot Driven Marketplace where technology, algorithms, and ad platforms update all the time.
But we have PROOF that if you give us 2 days, we will get you RESULTS in YOUR Business(even if you're brand spankin' new and never made a dime before).
Imagine being able to leverage your Facebook profile (for free) to create a never-ending flood of fresh prospects for your business every single day who are ready to buy your products & services... and finally build a real, sustainable6-FIGURE DREAM BUSINESSfor you and your family...
Without paid advertising
Without launching a blog
Without any tech skills, experience, or previous success
It's possible my friend. And the fact of the matter is this...
The #1 thing you need RIGHT NOW to MAKE MONEY IN YOUR BUSINESS is QUALITY CONVERSATIONS WITH INTERESTED PROSPECTS ON A DAILY BASIS, AND THE SKILL-SET TO TURN THESE PROSPECTS INTO BRAND NEW SALES & SIGN-UPS!
That's the only thing that matters right now for 90% of the business owners reading this letter. The blog, and the paid advertising... these things will come in time.
But right now you need to start with the FUNDAMENTALS so you can GET VITAL CASHFLOW COMING INTO YOUR BUSINESS TODAY... and the fastest way to do that is connecting with PEOPLE!
And the biggest pool of targeted PEOPLE on the planet who are interested in YOUR products and services can be found on Facebook.
Which is why we created the 2-Day MLSP Level 1 Social Media Networking & Prospecting Workshop...
The Goals of the Level 1 Social Media Networking & Prospecting Workshop...
Get you clear on the #1 money making activity in your business: connecting with (and closing) quality, interested people.
Get you clear on who YOUR audience is, their biggest problems, and how you can serve them.
Give you a structured DMO with what to post on your FB timeline daily to attract quality prospects every day.
Get you talking to, connecting with, and building relationships with soon-to-be buyers via FB & messenger.
Teach you how to engage in powerful conversations, build rapport, gain trust, and close the sale.
Social media scripts with what to say, when to say, and how to say it via FB messenger (and the phone) to turn a prospect into a sign-up.
Help you get over the fear of 'putting yourself out there' so you can attract customers & clients to your business.
Help you position yourself on your FB timeline so that you become an attractive LEADER people want buy from.
Give you time to physically EXECUTE and GET RESULTS this weekend - this is NOT a 'passive' workshop.
---
WARNING
At the last Level 1 Workshop we had many students making sales DURING the workshop following the curriculum and TAKING ACTION alongside the trainers with their laptops open.
I have a very traditional business: I am a CPA, a certified tax coach, and a tax specialist. Within 2 weeks I got 3 (possibly 4) new clients, and an extra $10,000+ in revenue for my business... just 2 weeks after applying what I learned at the MLSP Workshop!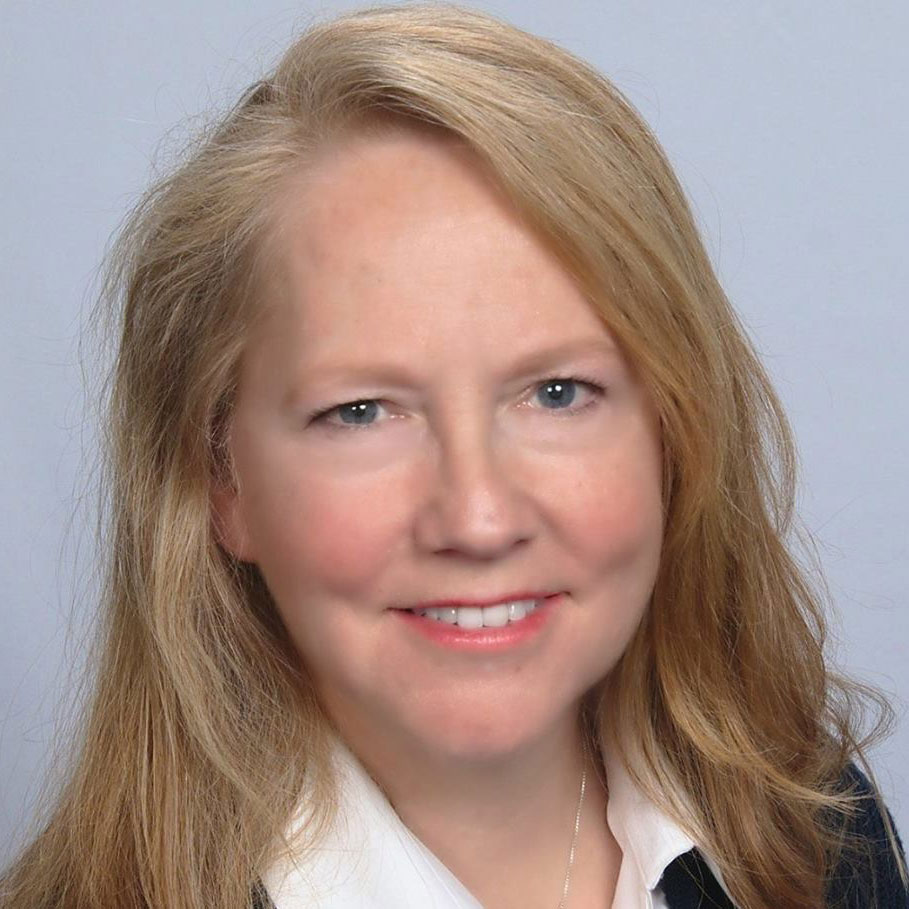 Emily Bolton
CPA & Tax Coach
DETAILS FOR NEXT LEVEL 1 WORKSHOPS
---
January 17 - 19, Austin TX
Agenda
FRIDAY, January 17th
Get to Austin and Get Ready for a Breakthrough Weekend
7PM - 9PM - Introductory Session / Meet & Greet
---
SATURDAY, January 18th
9AM - 7PM - GENERAL SESSION
---
SUNDAY, January 19th
9:30AM - 7PM - GENERAL SESSION
Venue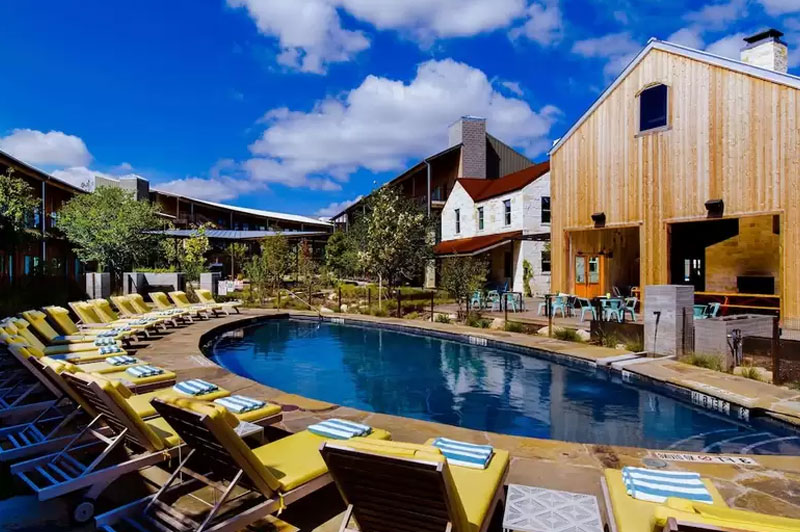 AUSTIN, TEXAS
Lone Star Court
10901 Domain Dr
Austin, TX 78758

* internet, and the Event Ticket are included
* transportation, hotel accommodations, and meals are NOT included
GETTING RESULTS ON THE FIRST DAY!
"At this Level 1 Workshop I learned how to be engaging in my posts on Facebook... and in the first day of the Level 1 Workshop I was actually able to generate 4 leads! I've never done that before... EVER!"
Elaine Michaels
Texas
CLICK TO LEARN MORE
Speakers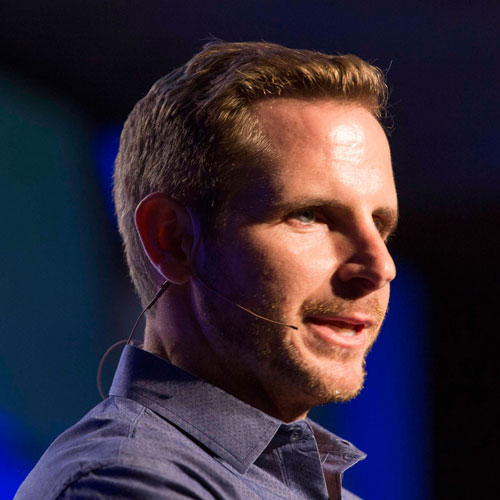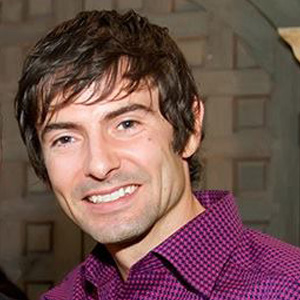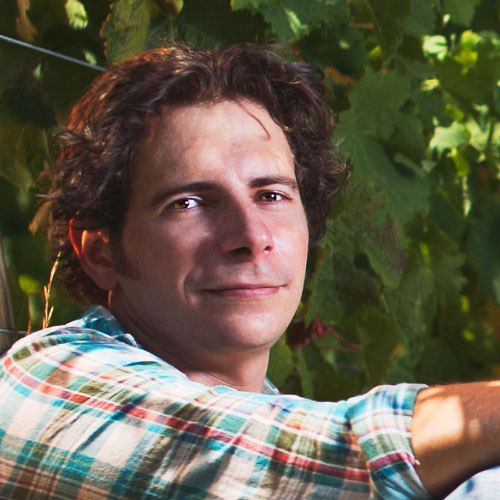 Brian & James Fanale & Norbert Orlewicz
The creative marketing minds behind the 8-Figure MLSP Empire.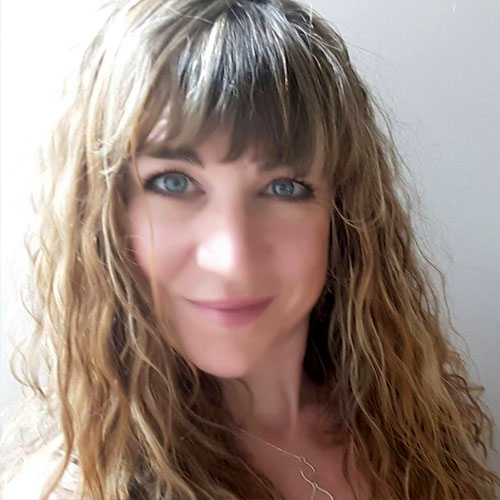 Erin Birch
Erin is an MLSP Certified Coach who created a 6-figure business without paid ads... and she did it all via Facebook networking, prospecting and closing techniques you're about to discover (and implement) at this workshop!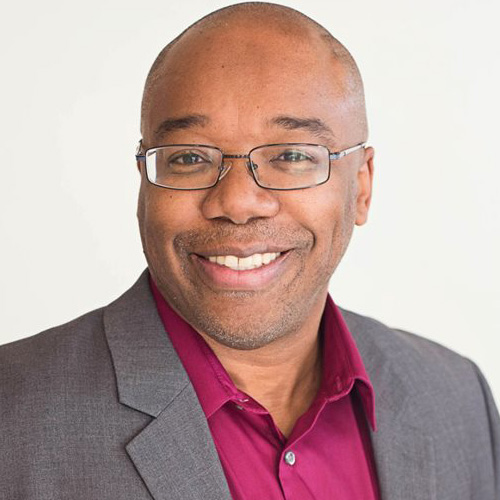 Ivan Alvarez
Ivan Alvarez has been an entrepreneur for the last 30 years. He started on his journey back in 1988 with Network Marketing. Ivan has been a business coach for the last 12 years and his sales experience is around 15 years. Coach Ivan specializes in Mindset coaching because he's seen the impact the mind truly has in people's lives.
Success Stories From The Workshop
"I came to the Level 1 Workshop because I knew that the money was not really 'spending money'... it was 'investing in myself! At this workshop I've already generated leads through Facebook, gotten engagements and friend requests, and this is just the beginning!"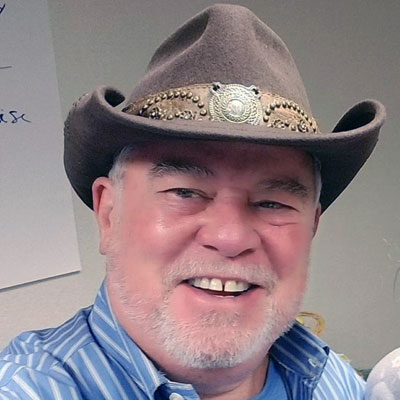 "I went to the Level 1 Workshop because I really wanted the inside tips on how to find the people, connect with the people, and start making some money! Anybody that's struggling to grow their business... this Level 1 Workshop is for YOU, you need to be here, it will change your life!"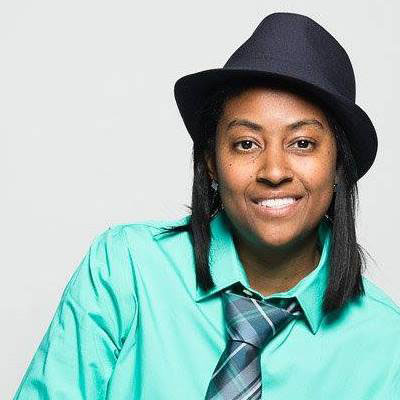 Pinique Singleton
North Carolina
"At this workshop we connected with over 15 prospects, and had 2-3 really solid conversations. We had people coming to us via Facebook asking us what it is that we offer thanks to the Level 1 Workshop curriculum and action steps! AMAZING!"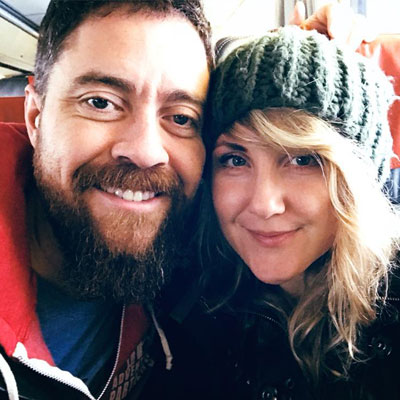 Brian Garcia & Erin Bick
"Be Adventure Partners," Canada
LIMITED TIME OFFER!
SAVE 75%
Make the Decision NOW to Invest in YOU, and Trade 2 Days of Your Life to Master the Social Media Print-Money Skill-Set to NEVER Run Out Of People to Talk To About YOUR Business Ever Again!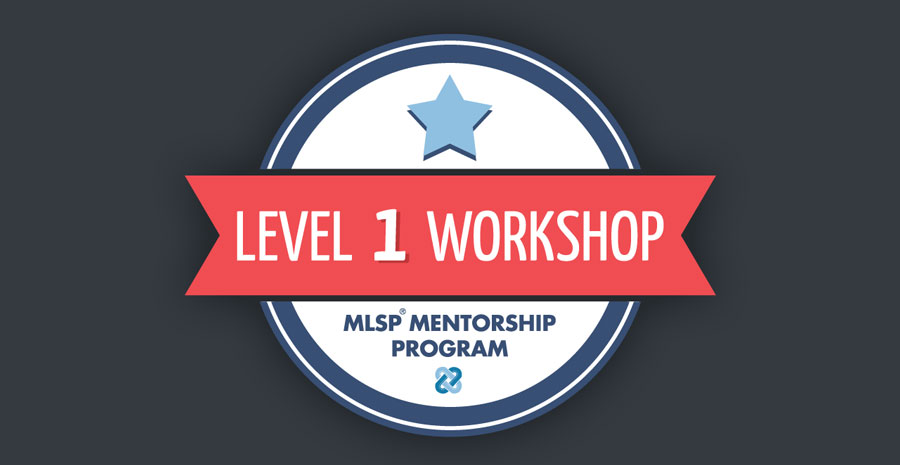 THE MLSP LEVEL 1 WORKSHOP
SOCIAL MEDIA NETWORKING AND PROSPECTING
FULL 2-Day Event Pass for Complete Immersion
Level 1 Social Media Networking & Prospecting Workbook
Intimate Networking Opportunity with 6 & 7-Figure Earners
Master Social Media to NEVER Run Out of Prospects Again
2-Days to Change the Course of Your Life... Make the Decision NOW!