Lead Generation

Courses & Funnels

Sales & Cashflow

Community & Support
What makes MLSP Different? The Level of You Receive.
Experience Exceptional Care and Support with White Glove Service, Live Chat, Lead Generation Classes, Live Daily Training, and All-inclusive software for Sales Funnels, Digital Courses, Coaching Programs, and Membership Subscriptions
BUILD FAST
'Done For You' Marketing Assets
World class software with done for you funnels, lead magnets, templates, designs, courses, sales pages and more for any business in any niche. Save time and eliminate tech headaches.
"I got 98 email leads in 24 hours using one of the 'Done For You' lead magnets and templates. It took me minutes to set-up, and now I have an asset that gets me free leads every single day!"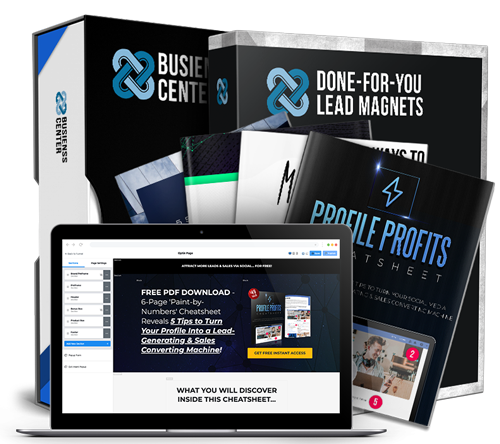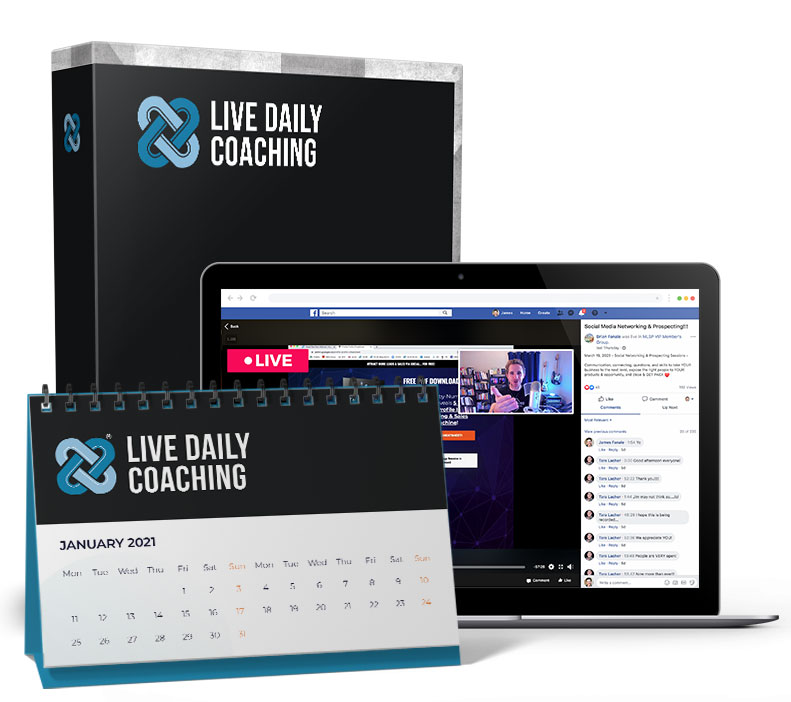 BUILD RIGHT
Live + On-Demand Training Daily
Leads are the lifeblood of your business. Get instant access to our lead-gen training library plus live 'what's working now' lead-generation classes to never run out of prospects again.
"In the last year, I've created an additional $33,689 by being able to create & sell my own courses in the MLSP Business Center. I seriously cannot thank MLSP enough for not only the easy to use software but the live DAILY coaching that helps me make necessary micro-tweaks along the way."
BUILD TOGETHER
VIP Support System & Community
Live daily coaching, live interactive chat and a thriving community here to answer any questions you may have, 24/7. Knowledge isn't power - implementation is, and you'll have coaches getting you into action!
"I have sold several million dollars of my own courses and training because of the things I have learned in MLSP over the years. The care, concern, and level of support they provide for their members is second to none in my opinion. I highly recommend MLSP to all my clients and students. It's simply an AMAZING community"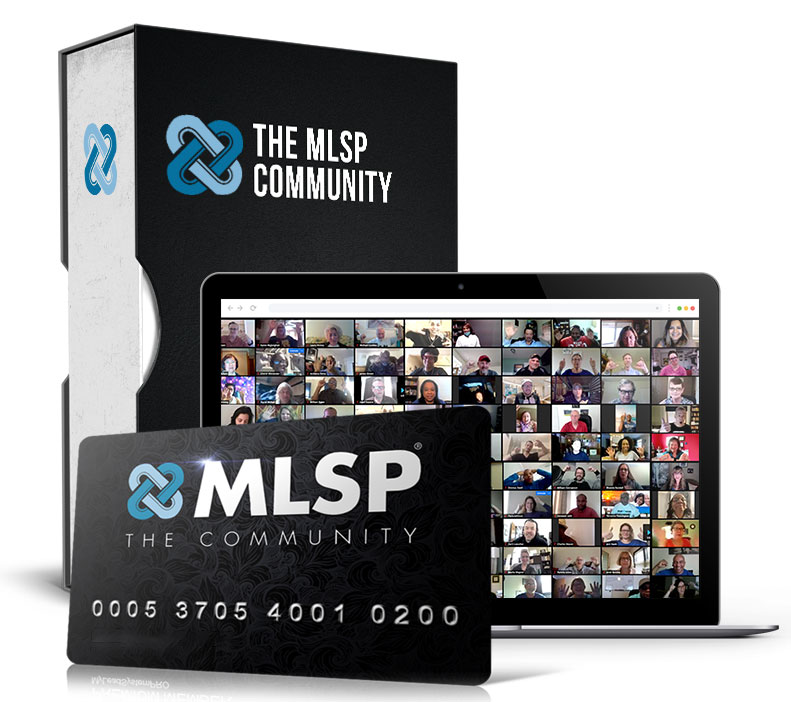 Simple Software That Grows With Your Business
Lead generation, sales funnels, prospect follow-up and built-in CRM (customer relationship manager), checkout carts and upsells. We make it easy to get leads fast, create and sell digital products, launch online courses and coaching services, and create membership subscriptions.
Lead Funnels
Leads are the lifeblood of any business. Easily create lead funnel landing pages to to grow your email list.
Sales Funnels
Sell your digital products, courses, and memberships with beautifully designed sales pages.
Online Course Creator
Share your knowledge in easy to design and use online courses.
Membership Sites
Give your fans and followers the opportunity to connect with you regularly through a membership subscription.
CRM - Lead Manager
Easily keep track of your customers and prospects in our 'People Manager' CRM.
Easy Checkout Cart
Create a checkout experience that makes it easy for your prospects to become your customers.
Upsell Pages
Offer related products during checkout to increase your customer value.
Video Guided Setup
Never get stuck with our step-by-step guidance system. We also have hero level support to assist your when you need it.
'Done-For-You' Assets.
A growing marketplace of free to use and paid 'done-for-you' page templates, lead magnets, and marketing assets. There are even courses that you can offer.
We Help Home Business Owners Get Results
Thousands of success stories have started right here.
"75 leads in 30 days… with 10 people ready to buy! This training really works!"
Shaundyll R.
"Holy smokes I have 100 leads so far in less than 24 hours… thanks MLSP!"
Camille T.
"OK so I never really created leads before, and now I have 74 leads in just over 2 months. I now have sales and I know this can be done. Thank you MLSP!"
Eryn H.
"I went from getting 1-5 leads a month to over 10 leads a day… all without paid advertising! In 2 days I generated over 60 leads and 7 automated sales! You guys changed my life forever!"
Thimo P.
"I now get 10-20 leads a day, and I also started making autopilot sales."
Shawn Johnson
"Wow 135 leads in a few hours… these trainings are incredible!!!"
Lavonda T.
Your Plan for Growing Your Home Based Business

Get Instant Access
Take a 100% risk-free trial for only $1

Follow the Training
Apply the action plan with LIVE daily coaching to get results

Live Your Dream
Feel amazing as you get results and grow your business

Your MLSP Membership Includes
Software to Create and Sell Digital Courses & Products
White Glove Support & Private Group for 24x7 Support
Daily Action Plan to Never Run Out of Quality Leads
'Done For You' Assets to Compress Time and Get Paid
LIVE Daily Coaching to Get Your Questions Answered
1-on-1 Strategy Session to Get Clarity On What To Do
Cheatsheets & PDF Print-Outs to Get Leads & Customers
Guides & Mentors to Make Sure You're Doing It Right
100% risk-free $1 trial for 14 days
Only $49.97 / month after your trial
No long-term contracts - cancel anytime
Frequently Asked Questions
What is the 'MLSP Membership,' and why should I join?
+
MLSP is the premiere community and training platform for home business owners to get more leads, prospects, sales and sign-ups in YOUR business FAST.
FACT: You need quality LEADS & PROSPECTS to talk to about YOUR business. MLSP students have generated 3,933,196 fresh leads for their businesses.
Our family of leaders teach you real marketings strategies to create a never-ending flood of fresh prospects daily for YOUR specific business in way that eliminates rejection, cold-calling, or chasing friends & family.
If you need more leads, sales, sign-ups & cashflow for your home business… MLSP's LIVE daily coaching, on-demand courses, community, and simple software can help.
YES... this $10 trial has a no-questions-asked guarantee.
If you aren't happy for any reason, OR if you don't start getting more leads for YOUR business over the next 10 days, we'll give you your $10 back.
Our motto is simple: if we don't get you results, we don't deserve your money. Let us put your mind at ease with our bulletproof no-questions-asked refund policy.
* Note: you are signing up for a risk-free monthly subscription today. As promised your initial $10 payment has a 10-day money back guarantee on it. However, any and ALL subsequent subscription payments are non-refundable.
You're probably thinking "10 is insanely cheap... what's the catch?"
Here are 2 reasons to explain why…
EVERYBODY can afford $10. From the newbie home business owners just getting started on a budget all the way up to the 7-figure earners. (and at only $10, you can make an easy decision NOW without having to get approval from anybody ;)
While $10 is almost laugh-able, it allows us to weed-out the tire-kickers and freebie-seekers from the serious entrepreneurs. We only want serious home business owners who are going to TAKE ACTION with our proven system. This low $10 barrier-to-entry keeps out the riff-raff.
MLSP has developed the biggest leaders you see online today, and we know this community can change your life too. We didn't want 'cost' to be an excuse for anybody.
Are there any hidden fees?
+
Absolutely NOT.
After your $10 risk-free 10-day trial if (and when) you fall in love with the community, LIVE daily coaching, on-demand courses, guides, mentors, tools, trainings, done-for-you websites, simple software, funnel & capture page builder, and the Fortune 500-type CRM (customer relationship manager)... you will only pay $49.97 per month for the essential tools to run your business.
No hoops to jump through, no people to talk to, no hassle... if you're not getting results, you can easily cancel at any time by clicking one simple button in your back office.
YES... our company succeeds only when YOU succeed! The life-blood of our business is the success stories we create.
In addition to LIVE daily coaching and hyper-active Facebook group for almost instant responses, we have a world-class support team that usually responds to support tickets within 24 hours (or less).
Our VIP private Facebook group of home business owners from all over the globe will allow you to connect, have fun, build relationships, and get answers to your questions in minutes at all hours of the day.
How long will it take to get started and see results?
+
60 seconds.
It takes less than 60 seconds to create your risk-free account, and you will get INSTANT ACCESS to the MLSP membership & 10-step quick-start to start getting leads for your business over the next 10 days!
Your log-in credentials will be sent via the e-mail address you provide. Additionally, there will be a video on the next page that explains step-by-step exactly what to do next.
I am excited, and ready to sign-up... now what?
+
CONGRATULATIONS, you are about to join the ranks of the biggest and most successful home business owners online today!
Click the button to create your 100% risk-free account, and we'll see you inside your members area in less than 60 seconds.
And welcome to the #MLSPfamily!
MLSP helped me become the #1 earner in my last company. I really owe a lot of that to this community, system, and training.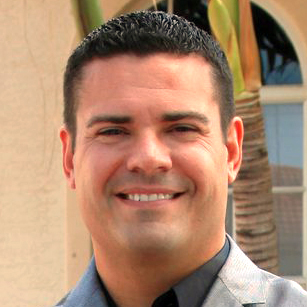 Ray Higdon

CEO, Higdon Group
Everything you need to build a rock solid home business all in one place... There is nothing else like this out there, PERIOD.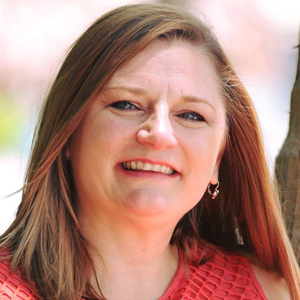 Diane Hochman

Serial Entrepreneur
"WOW, I've already made $7,727 by creating and selling my own real estate course. I simply followed the training, created my first course, and I have new clients coming in regularly… I'm loving these results!"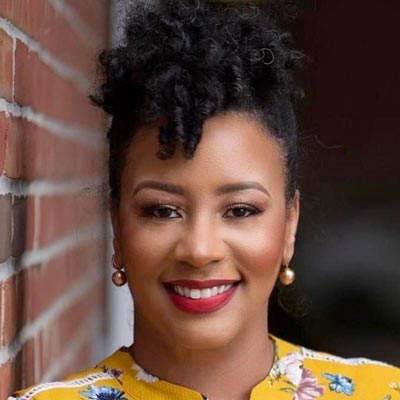 Bianca Roberts

Real Estate Professional & Course Creator
Turn your specialized knowledge into a thriving business.
Get paid to do what you love by sharing what you know as you build your dream business. Tap into a steady stream of leads as you create your first (or next) course, funnel, offer, coaching program or membership today… and get happy customers buying your stuff!